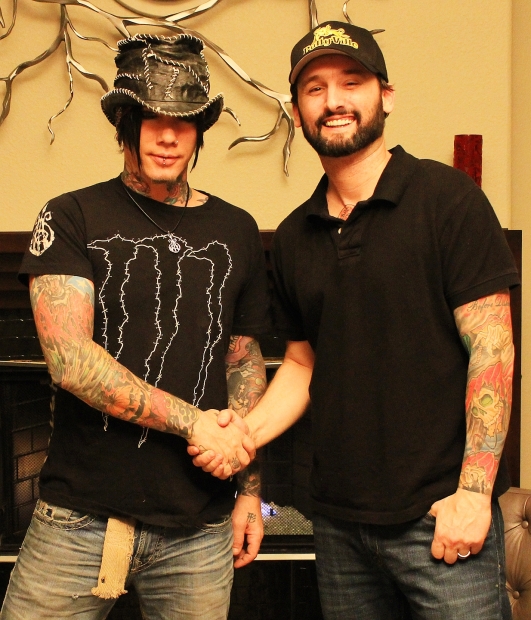 Welcome to James McGibney(ville)! Show Some Respect! (or else)
Article by:
The Levity Ball
March 23, 2013
Welcome to James McGibney(ville)! Show Some Respect! (or else)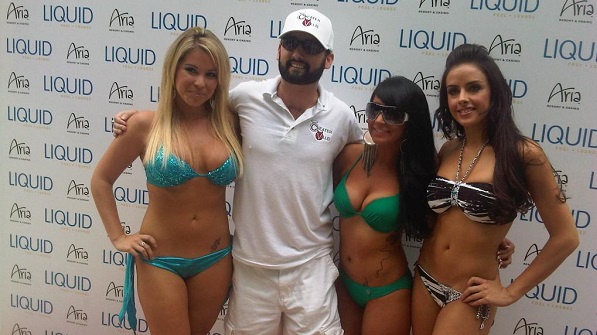 In Matt Mahurin's 2006 movie, 'Feel', four different men visit a massage parlor (of the happy ending variety) looking for some kind of emotional or physical connection over the course of a single day. One of the men, prior to giving in to impulse, chants the personal mantra, "Purge the Urge…Purge the Urge."
Well, if you are susceptible to such temptation, whether it is a desire to flirt online using an alias or to the extreme of infidelity, you now have a dear friend that will do his best to keep you on the straight and narrow. If, however, you choose to give into temptation, that same friend will quickly become your greatest foe. (Excluding yourself of course)
Tread carefully lonesome traveler or you may just find yourself hitching that unbroken stallion you call a libido to a post in Cheaterville, USA. As the site decrees, "CheaterVille was created with one goal in mind, keeping you ahead of the heartache — even when it hurts. So whether you're a victim, perpetrator or curious acquaintance, CheaterVille can give you the inside scoop on that special someone before you're another heartbroken mess writhing in the wake of Ms. Madison or Craig and his lists."
The man in charge is former U.S. Marine and Internet entrepreneur, James McGibney. His message has been seen and heard on ABC Nightline, Dr. Phil, Maury Povich, Dr. Drew and Extra and believe me, he will be more than happy to give you enough rope to hang yourself. In the entire empire of "Ville" sites, Mr. McGibney makes it clear that whatever path you choose is yours to make, consequences and all.
James McGibney said he first had the idea for CheaterVille.com while serving overseas. And so CheaterVille.com was born, along with BullyVille, KarmaVille, SlingerVille & CupidVille.com. "I was in the Marine Corps on an overseas deployment with a good friend of mine. We came back only to discover that his wife had been having an affair during the entire deployment," McGibney said. "I thought to myself, doesn't everyone have the right to know if someone is cheating on them?" James served tours of duty with Third Surveillance Reconnaissance Intelligence Group and Marine Security Guard Battalion. He was awarded a Navy Achievement Medal by the Secretary of the Navy for his service.
Prior to starting these five companies, James was the Founder of SecuraTrak (Sapias), a Telecommunications company (GPS/Cellular.) SecuraTrak is a patented wireless asset tracking system that can locate anything, anytime, anyplace, via integrated GPS and cellular technologies. The company raised over $28 million in financing from institutional and individual investors before being acquired by a publicly traded company. James is also the author of numerous GPS and cellular technology patents which are used by many Fortune 100 companies today (Patent # US 6,509,867 B1 & 6,850,839 — GPS spatial zones.) He currently has over 40 trademarks filed with the United States Patent and Trademark office (uspto.gov). James holds a Master's degree from Boston University and attended Harvard Business School for his executive education. James sits on Cisco Systems UCS Blade Advisory Board and was the first person in the world to launch the Cisco UCS Blade technology. He is a Life Changer on Dr. Drew's daytime talk show and hosts his own radio show, VocalVille.com "the choice for your voice" on CBS FM 100.5 KXNT in Las Vegas.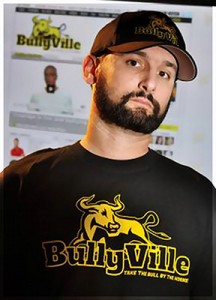 Mr. McGibney was gracious enough to answer a few questions:
What inspired you to start Cheaterville? Did it stem from personal experience?
I was in the Marine Corps on an overseas deployment with a good friend of mine. We came back only to discover that his wife had been having an affair during the entire deployment. I thought to myself, doesn't everyone have the right to know if someone is cheating on them?
Have you ever known anyone personally that was listed on the site? If so, how do you maintain the integrity of the site without risking the friendship?
Luckily that hasn't occurred but my circle of friends is very small and quite frankly I would be shocked if I heard that one of them cheated.
I understand how people can be out for revenge, especially people that have been cheated on. What precautions does Cheaterville take to protect "the cheaters" from real damage? (i.e. the releasing of personal information, financial records, location, etc.)
Unfortunately you are correct, people attempt to post private information constantly. We've seen SSNs, bank statements, home and work addresses, mistresses cell phone numbers, the list is endless. All incoming posts go through a vigorous automated filtration process and we do our best to ensure that type of personal information never goes live.
What are the protocols to remove information that might be deemed libel?
We currently work with an arbitration service called Truth In Posting. All of these services are completely independent from CheaterVille. We do not own nor are we affiliated with Truth In Posting. The reason that we adhere to their decisions is that we understand that unscrupulous individuals may post false profiles about other people. We also recognize that there are two sides to every story, but we do not wish to be in a position of deciding which side is valid, nor do we feel qualified to do so. It should also be noted that we are one of the few sites in existence where the person who posts information about an alleged cheater can login to their CheaterVille account at any time and make the post invisible.
I am sad to say that I myself have a history of cheating, not in a very long time thank God and I do believe that the damage I caused allotted me enough pain to change. I look at your site and I have to admit, the fear of being "found out" would have given me at least pause to rethink my decisions prior to acting. Was this your intention, not so much to hurt the people posted, but to protect people from having to experience that pain?
I hear that at least 100 times a week from people. It's shocking to see how many guys get caught using other dating sites as their breeding grounds to try and take advantage of innocent people looking to find true love. Most of these guys are married, with kids, and once they get caught, chances are pretty good that they end up on CheaterVille. I guarantee you they think twice before trying to deceive a woman again because the consequences are immediate once they land on our site, especially if their wife or kids decides to Google their name.
Being based in Vegas, where everything that happens there is supposed to stay there, what are you doing to market the service nationally and how is that progressing?
We did launch in Vegas but it's actually not only become a big national brand, it's also gaining major international attention. We've launched in Canada, the UK and Australia this past year and will continue to expand in 2013.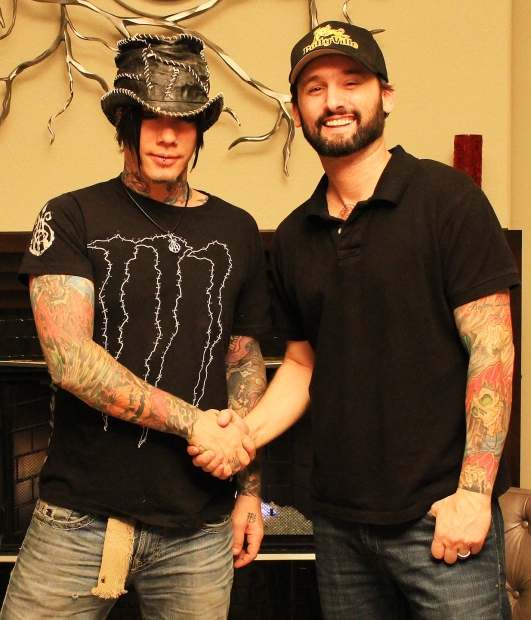 It would be interesting to track a relationship from a beginning at Ashleymadison and an ending in Cheaterville. I was a fan of the TV Show Cheaters. Do you have any thoughts of expanding you site in other ways?
Oh we are definitely expanding in other ways, details will be emerging shortly of our latest venture.
What drew you to the cause of BullyVille.com and starting this site?
Dealing with bullying and bullies is nothing new for me. I've been dealing with it for my entire life, it's made me who I am today. However bullying has evolved, it's not just about physical bullying anymore, it's actually more so about online bullying. We're specifically targeting the worst of the worst, online revenge porn and pedophile sites (along with their owners.)
Bullying is a hot topic today, likely due to it being such a damaging experience that is so often shrouded in silence. What size dent do you believe you've made in the battle against it and where do you see Bullyville in the future?
That's a really good question. I know for an unequivocal fact that by going after and shutting down revenge porn websites that we've saved the lives of quite a few girls who were contemplating suicide.
What is the most the information on the site has been used? Are you aware of any legal actions taken by law enforcement based on information posted?
Our Bullyblast feature on BullyVille has become very popular, especially for law enforcement officials who are tipped off about death threats.
Do you have any other causes you feel passionately about and could envision making new sites for?
We are strongly considering launching pedoville.com to expose known pedophiles. To me, that is the worst crime of all and those responsible for these heinous acts should exposed on an international stage for the world to see.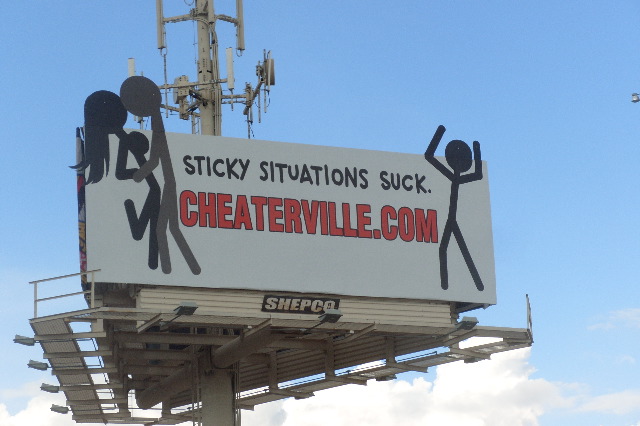 For more information:
Source: thelevityball.com