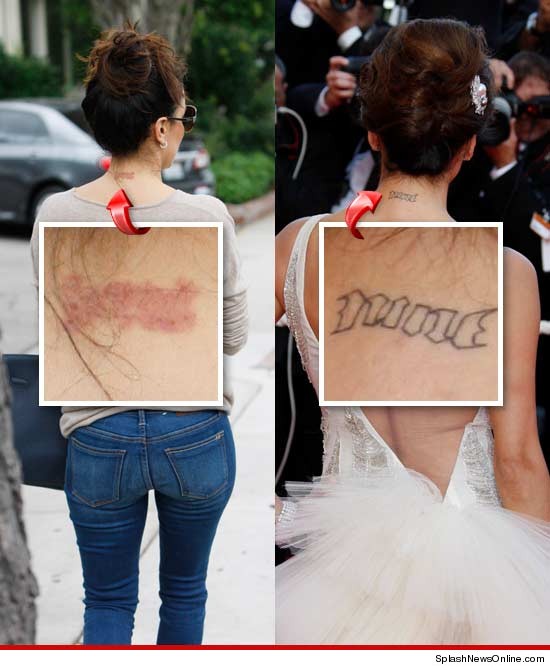 Actress Removing Tattoo Reminder Of Ex
Article by:
SlingerVille Staff
October 24, 2012
Actress Removing Tattoo Reminder Of Ex
There is nothing worse than having a tattoo that reminds you of your ex, the last thing you want after a break up is to be reminded of them everyday.
Eva Longoria is learning this the hard way, two long years after her marriage and she still is trying to get rid of ties with her ex, Tony Parker.
On Sunday, TMZ reported that Eva was in Beverly Hills with a red blotch on the back of her neck where a tattoo of the word "nine" (Parker's basketball jersey number) used to be.
According to E!, this is not the only tattoo that Eva has been trying to get rid of with laser tattoo removal. Eva has three tattoos that are linked to her late husband; her wrist tattoo of their wedding date, his initials and his jersey number.
Source: http://www.huffingtonpost.com/2012/10/23/eva-longoria-tony-parker_n_2006007.html
---
Comments
No comments yet.