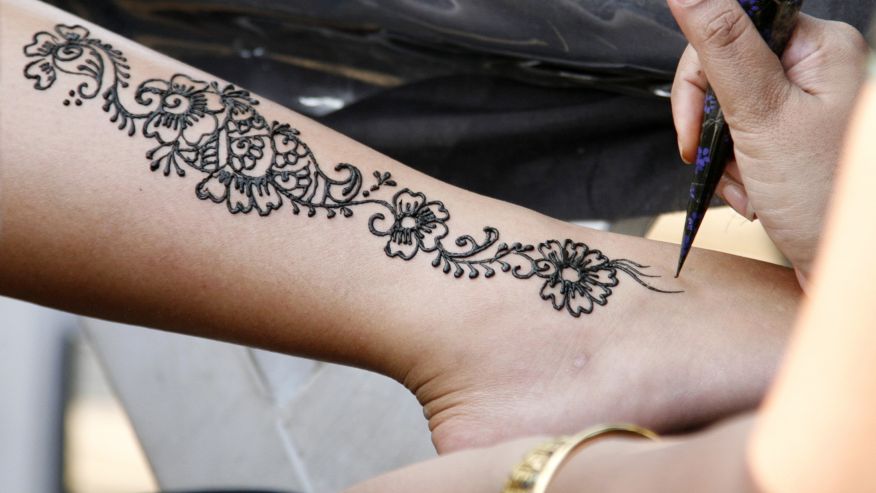 FDA warns against temporary tattoos
Article by:
FoxNews.com
May 18, 2014
A press-on butterfly tattoo may seem like an easy alternative to the pain and permanency of real ink, but the Food and Drug Administration is warning consumers that temporary tattoos aren't risk free.
FDA officials cautioned that temporary tattoos can cause allergic reactions, in a May 13 seminar on the agency's website.
The FDA would like temporary tattoo users to report reactions to the government, said Katherine Hollinger, an epidemiologist with the FDA Office of Cosmetics and Colors. The agency cannot currently provide any information on the number of adverse reactions reported each year.
"If you had a reaction to a temporary tattoo or any cosmetic product, the FDA wants to know," she said. [8 Weird Signs of an Allergic Reaction]
FDA authority
Cosmetics (including temporary tattoos) do not have to receive FDA approval before they go on the market, while medicines do. However, the color additives in cosmetics do have to go through FDA approval.
There is no data on the number of people who use temporary tattoos each year, said Hollinger. The agency does receive voluntary reports of problems, Hollinger said in response to a question from Live Science, but would release those numbers only through a Freedom of Information Act (FOIA) request.
The FDA can take action against harmful products, but in the case of temporary tattoos, can only determine the existence of a problem if consumers provide voluntary reports of harm.
Click here to read more: http://www.foxnews.com/health/2014/05/16/fda-warns-against-temporary-tattoos/
---
Comments
No comments yet.