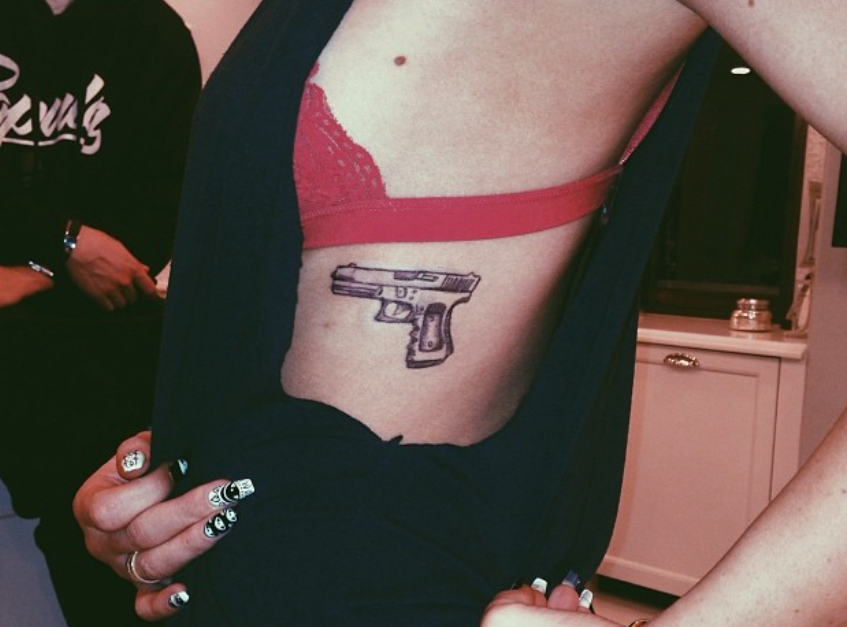 Kylie and Kendall Jenner Get (Fake) Gun and Antelope Skull Tattoos
Article by:
EOnline.com
January 22, 2014
Big sis Kim Kardashian surely approves of Kylie and Kendall choosing to think before they ink (for real). In a Mobio insider Q&A last month, Kanye West's fiancé said she "had no desire" to get a tattoo "and would never get one."
She is, however, a fan of switching up her hair! Kylie followed in Kim's footsteps—kinda—when she debuted bleached blond hair Tuesday. Her locks, only lightened on the bottom half of her head, can be seen when her hair is pulled up into a high bun or ponytail.
Hair is fun to play around with, because you can always dye it back. But tattoos? It's not as easy backtracking on those, which is why it's smart to stick to Sharpie until you're really sure!
Source: http://www.eonline.com/news/502169/kylie-and-kendall-jenner-get-fake-gun-and-antelope-skull-tattoos-see-the-pics
---
Comments
No comments yet.