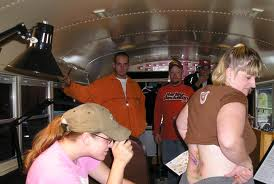 Health officials warn against tattoo parties
Article by:
Miami Herald
December 22, 2013
Health officials in central Florida are warning against participating in tattoo parties.
Health officials said last week that these parties often take place in homes or hotel rooms and the tattoos are given by inexperienced and unlicensed tattoo artists.
Health officials in Orange, Osceola, Seminole, Lake and Volusia counties issued the warning.
They say allergic reactions and skin infections are among the risks of getting tattoos at these parties.
Health officials recommend only getting tattoos from a licensed artists in a permitted shop.
Source: http://www.miamiherald.com/2013/12/22/3832616/health-officials-warn-against.html
---
Comments
No comments yet.