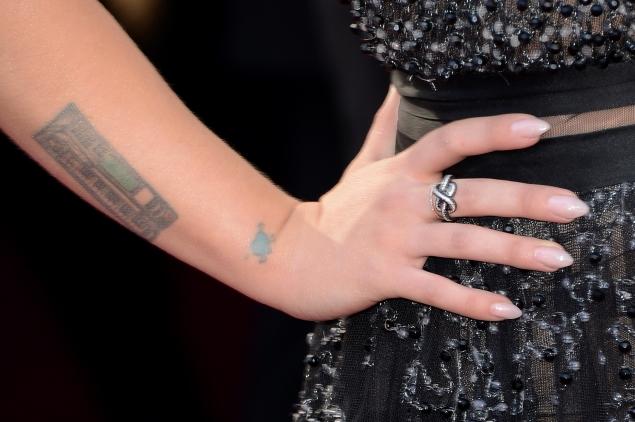 Kelly Osbourne shares painful tattoo removal session in Instagram video
Article by:
NY Daily News
November 07, 2013
Turns out, Kelly Osbourne's tattoos are not so permanent.
The "Fashion Police" co-host is no longer fond of her body art and has started laser procedures to get rid of the unwanted ink.
Osbourne, 29, shared a video from her first appointment via Instagram on Tuesday, and it sounded quite painful.
"I did the crime I am now doing the time! #NoPainNoGain!" she captioned the post.
The tat Osbourne decided to ditch first is of a colorful keyboard on her right arm.
"Not looking forward to this afternoon…I'm getting my first tattoo removal!" she shared with her more than 3 million Twitter followers.
"Its going to burn like the snap of 1000 rubber bands!"
In October 2010, Osbourne, who has 15 tattoos total, revealed in her weekly column with U.K. magazine Closer that she planned to remove some.
"I met with my dermatologist and I'll start the laser treatment as soon as I have time," she said.
Read more: http://www.nydailynews.com/entertainment/gossip/kelly-osbourne-shares-painful-tattoo-removal-session-article-1.1508532#ixzz2k084f2nw
---
Comments
No comments yet.