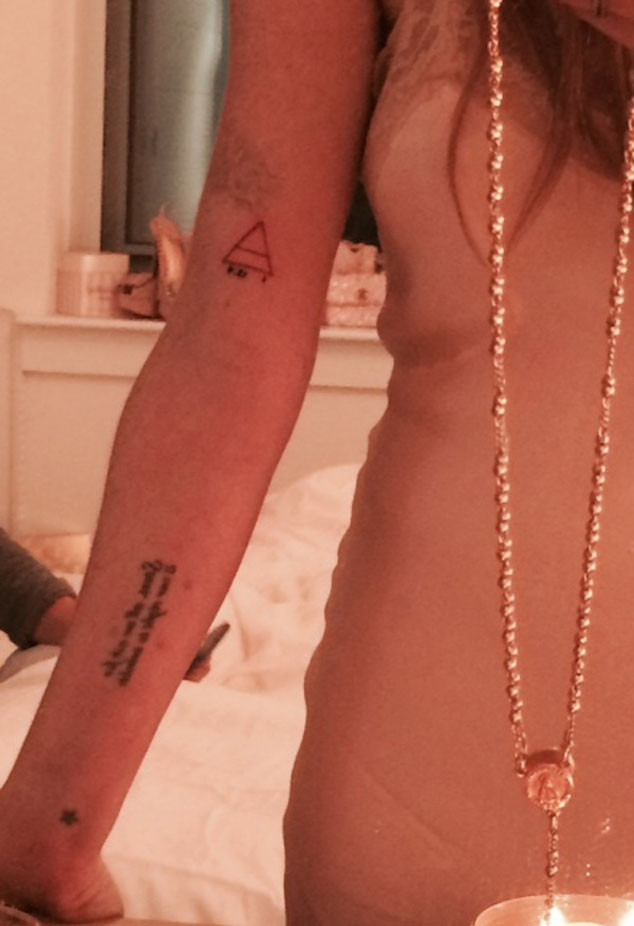 Lindsay Lohan Reveals New Tattoo Inspired by "Love, Truth, Power"
Article by:
E Online
October 15, 2013
Lindsay Lohan is finally revealing her new tattoo.
The 27-year-old star, who got the fresh ink just a few days ago, tweeted about the tat, writing, "ok here's the final product, from me to you – xL," with a link to a photo of it on her official website.
The pic shows the tattoo, a small red triangle with a line through it on the inside of her left arm just above the elbow. Under the shot, LiLo shows the inspiration for the ink—a triangle with the words "truth," "power" and "love" at the three corners of it. Between them are the words "authority," "courage" and "oneness" with the word "intelligence" in the middle of the triangle.
"Wanted you guys to see it first. Feeling good and love you."
---
Comments
No comments yet.