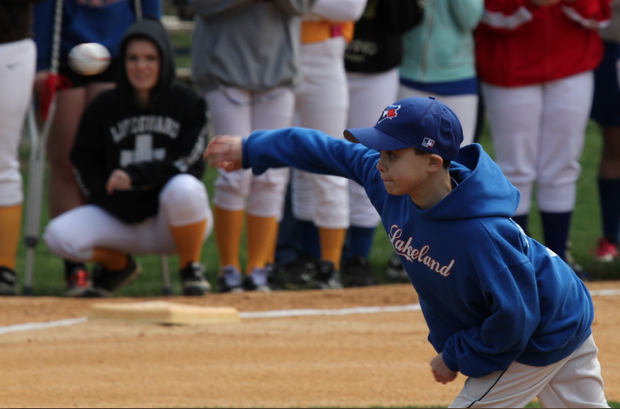 Tattoo fans to get inked for Stanhope boy, 10, with cancer
Article by:
NJ.com
July 01, 2013
The rashes wouldn't go away. The bruises — an unusual amount, even for a kid who played baseball all year — kept appearing.
Soon Nick Wihlborg, 10, of Stanhope was diagnosed with cancer, and his parents, Nick and Lori, immediately began raising money to pay for his treatment.
They're hoping one fundraiser will leave a permanent mark on more than just the skins of those involved.
Pure Ink Tattoo Studio will donate 30 percent of proceeds to the Wihlborgs during the August 16-18 weekend.
"It was a big shock to us," David Wihlborg said, when his son was diagnosed in March with acute lymphoblastic leukemia, the most common cancer in children, according to the Mayo Clinic.
The disease progresses quickly, creating immature red blood cells and result in bleeding from the gums, bone pain, fevers and more, the Mayo Clinic said.
Nick Wihlborg was mostly healthy, his dad said. He loved baseball, manning positions all over the diamond. He had all types of friends.
"He's a good kid," David Wihlborg said. "He's a little bit of a wise guy."
Lori Wihlborg said Nick's competitive streak has helped him endure grueling treatment.
"He doesn't like to lose at anything," she said. "I think that's helping him get through this. Sure, he'll get down for a day. But then he's right back up."
Even the parents are planning to get into the act at the fundraiser.
The father said he'll likely get a tattoo on both arms — he's dedicated his left to his 7-year-old daughter, Krista; his right to Nick — and the mother said she's leaning toward getting a butterfly with the body of the orange acute lymphoblastic leukemia ribbon.
The Wihlborgs are also raising money through an online campaign. As of 11:15 a.m. Sunday, 56 contributions had combined to give the family $3,525 toward their $5,000 goal.
---
Comments
Posted By: MaryMountHeller
|
7/01/13 7:08 PM
If I lived in that area I would get a new tat for sure.
Posted By: HaugeNGes
|
7/01/13 7:56 PM
Great promotional idea to raise money for a good cause.
Posted By: serenade
|
7/03/13 10:05 PM
This is a really great story! I love hearing when cool organizations come together and can help out when a unfortunate event such as a young man finding out he has cancer.