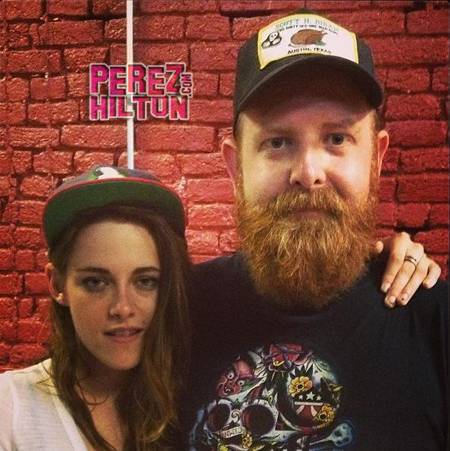 Kristen Stewart Gets Ink'd In Nashville, But The Tattoo Remains A Mystery!
Article by:
PerezHilton.com
June 24, 2013
Kristen Stewart has never been one to be an open book, but we're dying to know just what tattoo she got while visiting Nashville.
Our Twilight temptress secretly popped into Pride & Glory Tattoo Parlor for a little ink, but nothing gets past the fans…
…well, almost nothing!
Sure, she might've been trying to keep the visit quiet, but pics instantly flooded the web (above), but all that's been proven is she is a master of secrets!
We might be able to see that she stopped by for ink, but we still have no idea what her tattoo is on her wrist!
Is it Robert Pattinson's initials? A broken heart? A picture of sushi?
Knowing our girl of mystery, it could be anything!
Guess we'll just have to wait for a better pic because you know she won't be talking about it anytime soon!
---
Comments
Posted By: DropTheBombOnMe
|
6/24/13 4:40 PM
Ten dollars says it's some sort of flower.
Posted By: MrandMrsInk
|
6/25/13 3:49 PM
A Tulip?
Posted By: savvysasha
|
6/24/13 7:40 PM
Im curious now too!! I hope it isn't Robert Patterson's name... Putting a name on you is bad luck!! lol Maybe it's just a rose or something like that.