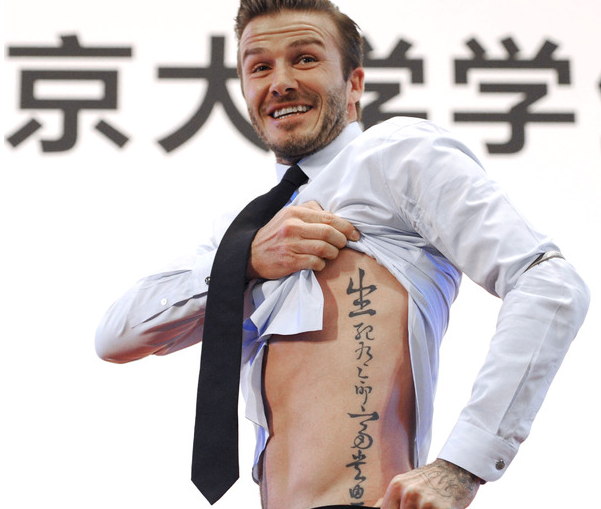 David Beckham: 'I Don't Regret Any of My 32 Tattoos'
Article by:
SlingerVille Staff
May 14, 2013
David Beckham: 'I Don't Regret Any of My 32 Tattoos'
David Beckham
has revealed that he doesn't regret any of his tattoos.
The PSG footballer told
CNN
(via
Now
magazine) has 32 tattoos in total and said that they all have "a meaning".
He said: "I have 32 and I don't regret any of them. They all have a meaning. I think that's what's important about tattoos, if they have a meaning you'll never regret them."
Beckham recently relocated back to the UK with wife Victoria. They share four children together, Brooklyn, 14, Romeo, 10, Cruz, 8, and Harper, 1.
The 37-year-old has a tattoo for each of his four children and insists that they are his "favorites" out of all of his inkings.
Earlier this week, he admitted that he owes a lot to Sir Alex Ferguson, who announced his retirement from football management this week.
He described Ferguson as a "father figure" during his time with Manchester United.


Source: digitalspy.com

---
Comments
Posted By: MickeyMac
|
5/14/13 10:04 PM
That tat looks good down his side. Very cool looking.
Posted By: tattooedmami
|
5/15/13 9:08 AM
He has some great abs! Sexy tatts too! I like his side piece!