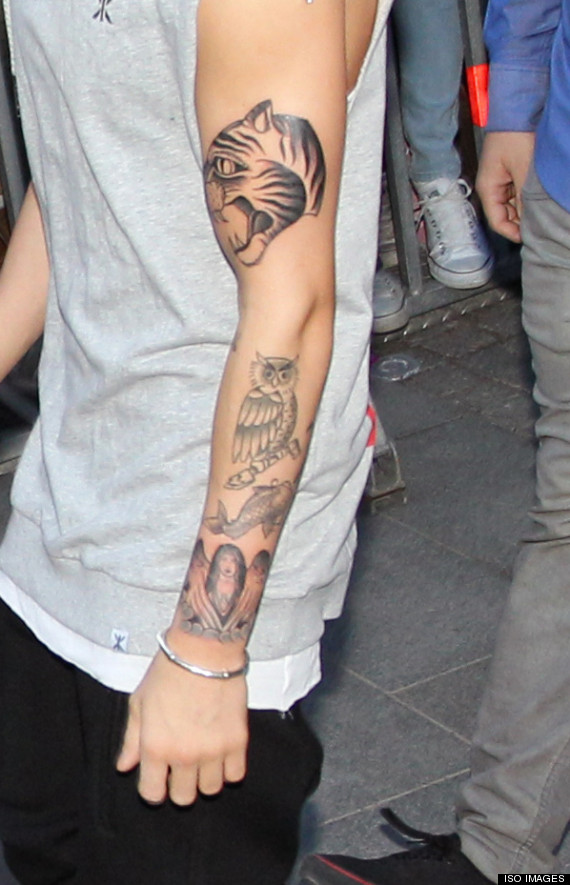 Justin Bieber Gets Selena Gomez Tattoo?
Article by:
Slingerville Staff
April 25, 2013
Justin Bieber Gets Selena Gomez Tattoo?
Justin Bieber was just in the news for his new tiger and koi fish tattoos that he added to his ever-growing tattoo collection, and now he is in the news yet again with a new tattoo that looks a lot like Selena Gomez.
Bieber and Selena reportedly broke up just before the New Year, but recent reports have claimed that the two are back together. They were even photographed kissing in Norway over the weekend. So is his new tattoo to celebrate that he and Selena are back together?
HuffingtonPost.com reported that "in addition to adding a tiger and a koi fish to the canvas that is his body, Bieber was also spotted with a new tattoo of an angel on his left wrist, but it bears a striking resemblance to Gomez -- specifically from a photo shoot she did for ELLE magazine last year."
What do you think, is this tattoo of Selena?
Source: huffingtonpost.com
---
Comments
Posted By: SomeHolidays23
|
4/25/13 4:56 PM
Well, I guess you live and learn. He is young, so he gets a pass.
Posted By: tattooedmami
|
4/25/13 9:48 PM
I think people are making something out of nothing. To me it looks like a bad tattoo, but no where resembles selena! It has a cartoon face! So it has long hair??? And cause the angel has long hair its selena? What angel doesnt have long hair??
Posted By: Marvins1tat
|
4/29/13 8:49 PM
Not the fish, owl or tiger. It's the bottom tattoo.