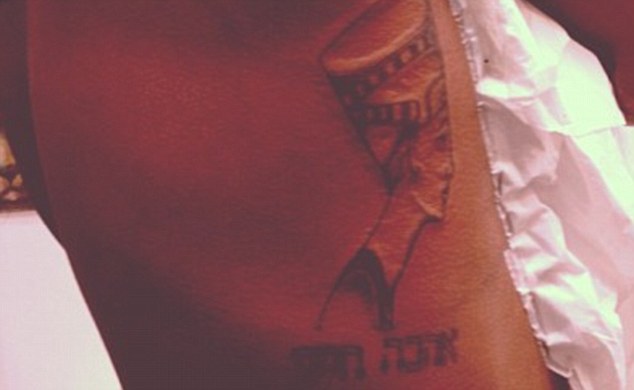 Alexandra Burke Gets a New Tattoo
Article by:
Slingerville Staff
April 11, 2013
Alexandra Burke Gets a New Tattoo

Last night, Alexandra Burke tweeted a photo of her new tattoo.

The former X Factor singer has quiet the collection of tattoos; she has her initials on her right arm, a dove on her left side and a star design on her foot. The latest tattoo is a big Nefertiti design the right side of her ribcage.

According to the Daily Mail, along with the image of the former Egyptian Queen, Alexandra appeared to have had some hieroglyphic letters written underneath.

"The image of Nefertiti is widely considered to be an 'icon of international beauty', with the former monarch described as the 'most famous bust of ancient art,'" the Daily Mail reported.

Under the photo she tweeted, it captioned 'Da latest tat. Get wid it.'

In 2009, when Alexandra appeared on The X Factor, she said that Simon Cowell was not a fan of her tattoos.

'They're all hidden. I'm not gonna get any on my arm or anything like that or Simon will kill me. He was like, 'Why are you getting tattoos?' and I was like, 'Because I like them'."

Alexandra added: "I'm already addicted to the pain of it. The one on my foot killed. I think it's because it's on the side bone.

"I screamed my nut off in the shop!"
Do you like Alexandra's new tattoo?

Source: dailymail.co.uk

---
Comments
Posted By: MR353Time
|
4/11/13 4:52 PM
Nefertiti? thats funny, I thought that was king Tut
Posted By: tattooedmami
|
4/12/13 10:33 PM
Nope, thats the queen! Its ok. Not sure I like the spot its in, but I like it.