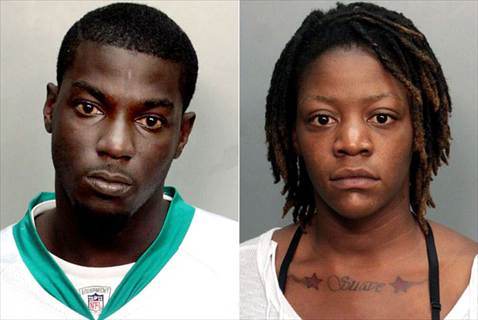 Pimp Forced Girl to Tattoo Eyelids with His Name
Article by:
SlingerVille Staff
April 01, 2013
Pimp Forced Girl to Tattoo Eyelids with His Name

A Miami pimp is facing charges after forcing a young runaway to tattoo his name on her eyelids and forcing her into prostitution.

Roman Thomas III, aka "Suave" forced 13-year-old runaway "Sparkle" to tattoo his name on her eyelids when she threatened to leave him. She wanted out, so he took her to the tattoo parlor to get the tattoo.

Thomas reportedly drugged her with molly, marijuana and got her drunk before he would force her into having sex with men. According to BlackAmeriaWeb.com, Thomas found the men by advertising on BackPage.com.

"Miami Police believe that there are more victims. Call the Miami-Dade State Attorney's Human Trafficking Hotline at 305-350-5567 if you have any information."

Source: blackamericaweb.com

---
Comments
Posted By: jasonstatoos90
|
4/01/13 4:31 PM
That's one of the worst and weirdest pimp stories I've ever heard of.
Posted By: DeliciousTattsLV
|
4/02/13 4:37 PM
Haven't been to Detroit have you!
Posted By: mizceedub
|
4/04/13 10:37 PM
pk, is it me? But I see no tatts on her eyelids. I do however see one on her chest.... I've heard of this sick crap!!! Dude, get a friggin REAL JOB. And what tattoo parlor is going to tat someone against their will and under age? Unless this is years later and she isn't 13 anymore. Still, really?! Wow... shame on him...