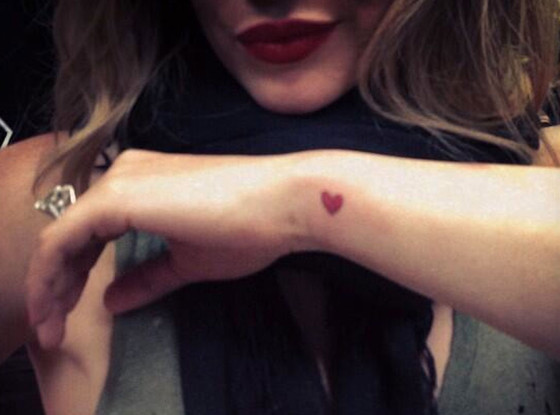 Hilary Duff Reveals New Heart Tattoo
Article by:
SlingerVille Staff
March 19, 2013
Hilary Duff Reveals New Heart Tattoo

Hilary Duff just added to her collection of tattoos on her body over the weekend.

The new mother went with her girlfriends over to Shamrock Social Club tattoo parlor in West Hollywood to tattoo a tiny red heart on her wrist.

Duff took a photo of the tattoo on Instagram with the caption, "All is full of love."

What do you think of Duff's new heart tattoo?

Check out Miley Cyrus's new heart tattoo that she got last week!
Source: eonline.com and thestir.cafemom.com

---
Comments
Posted By: mizceedub
|
3/19/13 4:15 PM
Its cute. Tiny, but cute.
Posted By: IRaceCarsandBikes
|
3/19/13 4:26 PM
Hillary, I love your tattoo. Follow me on Instagram i'm HalStuart33.