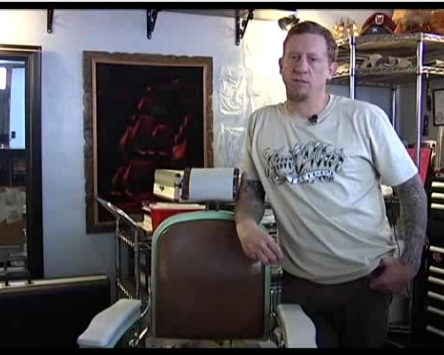 Restricting Tattoo Parlors In Baldwin County
Article by:
SlingerVille Staff
March 06, 2013
Restricting Tattoo Parlors In Baldwin County

The city of Orange Beach, Gulf Shores, Fairhope, Daphne and Spanish Fort have been on a mission to place restrictions on local tattoo parlors. According to 2.wkrg.com, over the past eight months the cities have already restricted where the shops can be located and how they operate.
One town in particular has proposed allowing no tattoo shops in the area.
"In Spanish Fort- the city planning commission has suggested banning tattoo shops altogether," reported 2.wkrg.com.
Orange Beach and Daphne council members have put a six-month freeze on issuing business licenses for tattoo shops and in Gulf Shores and Fairhope the city leaders are talking about zoning changes and restrictions.
Officials in most of the cities reported that tattoo parlors don't fit in with their community family friendly atmosphere.
When 2.wkrg.com asked locals whether or not they had an issue with tattoo parlors being in their towns, no one had an issue as long as they were legitimate businesses.
Tattoo shop owner Kevin Black said, "it's a bit of a slap in the face," and that it is "highly unnecessary."
There will be a public hearing in Spanish Fort April 1st to discuss future tattoo parlor regulations.
Source: wkrg.com
---
Comments
Posted By: TranceTop
|
3/06/13 4:46 PM
So lame. hope that ordinance doesn't go thru!
Posted By: mizceedub
|
3/07/13 3:59 PM
Wow.... this is crazy! Doesn't fit in their family orientated community???? Wth?
Posted By: EssenceLessons0
|
3/07/13 4:43 PM
That is the lamest thing i've ever heard, hope they vote that one out.