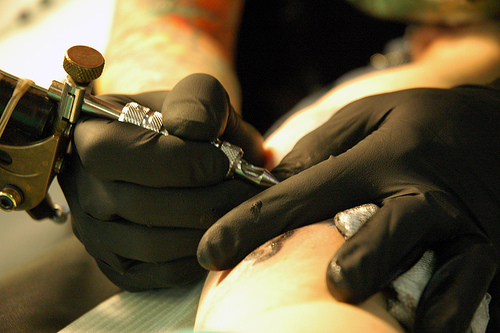 Tattoo shops will donate to shooting memorials
Article by:
SlingerVille Staff
December 20, 2012
Tattoo shops will donate to shooting memorials

According to SacBee.com, a handful of tattoo parlors in the Sacramento area are donating their proceeds this weekend in memory of the Sandy Hook Elementary shooting victims.

"On Saturday and Sunday proceeds from the work of the tattoo artists will go to the Western Connecticut Health Network Foundation and the Victoria L. Soto Memorial Fund," SacBee.com reported.

If you are interested in getting a new tattoo at one of the tattoo shops that are donating, they ask that you call first for details and availability.

The following shops will be participating: Royal Six Tattoo in Placerville, Lost Soul Tattoo in Yuba City, To the Grave Tattoo in Yuba City and Folsom City Ink.

Source: http://www.sacbee.com/2012/12/20/5066720/tattoo-shops-will-donate-to-shooting.html#storylink=cpy
---
Comments
No comments yet.