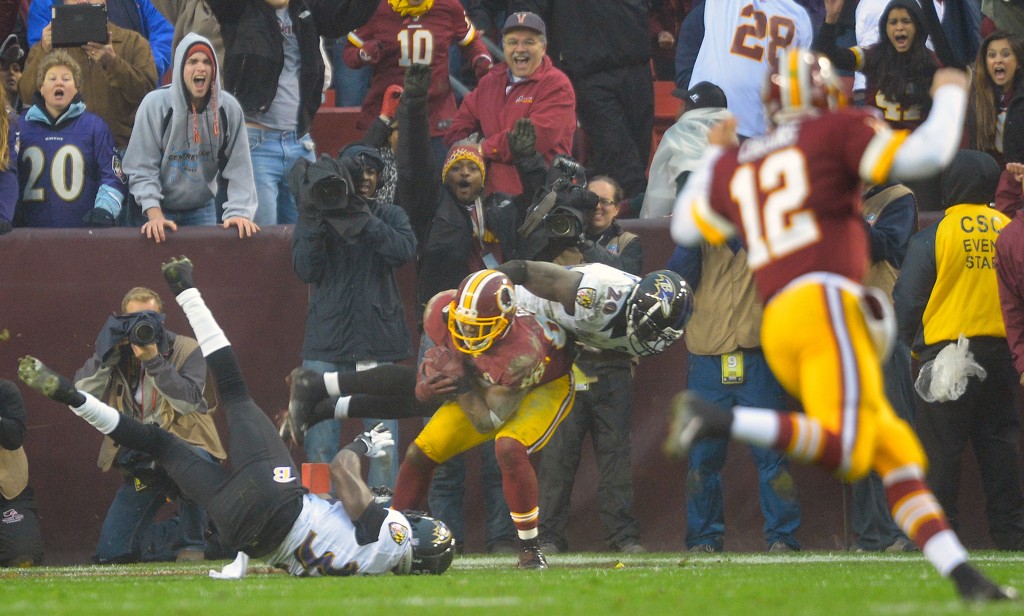 Phil Simms addresses his son's Kyle Shanahan tattoo
Article by:
SlingerVille Staff
December 13, 2012
Phil Simms addresses his son's Kyle Shanahan tattoo
At the tail end of a Washington Post piece on the Redskins' offense Wednesday, was a little entail from CBS Sports broadcaster Phil Simms on how his son, former NFL quarterback Chris Simms, and Redskins offensive coordinator Kyle Shanahan have one another's initials tattooed on their lower legs.
From the DC Sports Bog:
"Oh my gosh," Phil Simms said, when asked for his reaction to that tattoo. "I can't even tell you what I said. I said one day, you're gonna be going man, that was a dumb moment when we went down there and got that done. But yes, I've seen it and it's still there, and he's got a picture of a Longhorn on his leg too. It is what it is. They are good friends. I know he respects Kyle tremendously as a coach."
According to USAToday.com, the initial news about the incident was about six years ago.
"The matching marks, which the players got in college and also contain the initials of three other former Longhorn teammates, were initially disclosed in a 2006 Houston Chronicle piece. At the time Simms was preparing to play in a preseason game for Tampa Bay against the Houston Texans, which had just hired Shanahan as receivers coach."
From the Houston Chronicle:
"I met Chris for the first time right after I transferred to Texas (from Duke) in January (of 2000)." Shanahan said. "I was the new wide receiver, and one day I was in the dressing room. Chris came up, introduced himself and asked if I'd run some routes for him. I said, 'Sure.' Later, he invited me out to dinner. We hit it off immediately, and we've been best friends ever since."
What do you think, should people get best friend tattoos?
---
Comments
No comments yet.