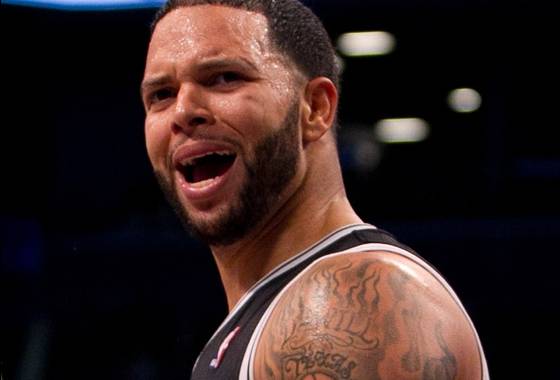 Deron Williams may get Betty White tattoo
Article by:
SlingerVille Staff
October 22, 2012
Deron Williams may get Betty White tattoo
While the Brooklyn Nets guard, Deron Williams, is no stranger to tattoos, he is possibly getting a new one in the near future.
If Williams is able to raise his goal of $100,000 to support Autism programs, he is vowing to get a tattoo. If all goes as hoped, Williams is going to choose between three different temporary tattoos, and Betty White seems to be the most popular choice.
"Williams announced on Comedy Central's 'Night of Too Many Stars' that if the money is raised in time for the game, he will either get a temporary tattoo of elderly actress Betty White, internet meme The Dramatic Chipmunk or 80s Russian comedian Yakov Smirnoff. Donors get to vote for their choice when they pledge money," USAToday.com reported.
Source: http://www.usatoday.com/story/gameon/2012/10/22/williams-betty-white-tattoo/1648977/
---
Comments
No comments yet.