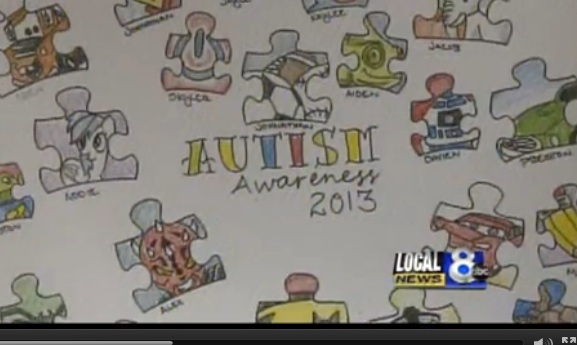 Tattoo shop raises money for autism
Article by:
Slingerville Staff
April 03, 2013
Tattoo shop raises money for autism

Yesterday was World Autism Awareness day and April is Autism Awareness month and to get in the spirit of educating people on autism, a tattoo shop in Idaho Falls, Idaho is giving back to children who have the disease. Tuesday, Atlas Tattoo shop hoped to create 100 puzzle piece tattoos and any money they received they would give to autism programs at school districts 91 and 93.
According to LocalNews8.com, each puzzle piece tattoo is dedicated to 35 local children and the tattoos relate to their names and their favorite colors.
Quentin Killian, co-owner of Atlas Tattoo said that his children – who suffer from autism – are what motivated him to get involved this year.
"Everybody needs to get out and do there our part in the community. You can always wait for somebody to do something like this, or you can take the initiative and do it yourself," said Killian.
Source: localnews8.com
---
Comments
Posted By: CypressGill90
|
4/04/13 5:08 PM
I like that when small businesses get involved. That's how to do it!
Posted By: mizceedub
|
4/04/13 10:40 PM
Awesome... Nothing else to be sad. Just awesome....