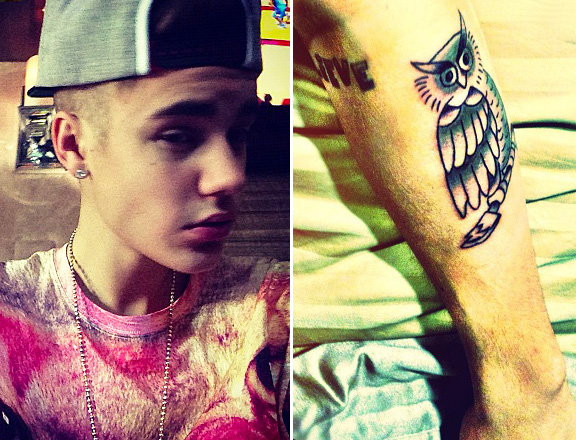 Justin Bieber Gets New Owl Tattoo
Article by:
SlingerVille Staff
October 30, 2012
Justin Bieber Gets New Owl Tattoo
While Justin Bieber might be crazy busy while he is right in the middle of his Believe tour, he has found a little spare time to get some new ink!
Justin posted a picture on Instagram of a new forearm tattoo of an owl. The tattoo is next to the "Believe" tattoo that he previous inked on his forearm.
Justin already has a bird tattoo on his hip, a Hebrew ribcage tattoo, a Jesus tattoo, praying hands, Japanese symbol tattoo, crown tattoo, "Believe" tattoo and now an owl tattoo! What's next Justin?
Source: http://style.mtv.com/2012/10/29/justin-bieber-owl-tattoo-hair/
---
Comments
No comments yet.